GreenOn Resources Sdn. Bhd. is a locally established company that specializes in LED Lighting. We developed the products together with a group of experienced R&D Team with more than 15 years of experience in the LED line. Our R&D also work very closely together with Nanjing University in China.
The LED Chips that we used are from the Top Branded in the World and all our products were locally assembled and were sent to TUV for testing (LM79 – LM80) and we also have our Malaysian's Testing Body (SIRIM) Certification. Our products were also certified by Energy Commission Malaysia (ST) as an Energy Efficiency Products.
Our working partner NOXEL have a SMT, Production, Assembly and Aging Line Certified with ISO 9001:2000 and ISO 14001:2004. We are here to assure that our products have a longer lifespan of 50,000hrs to benefit the end users and as well to build a Greener Earth together hand in hand.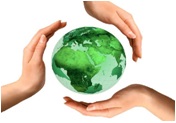 Production Line

Assembly Line

Aging Line